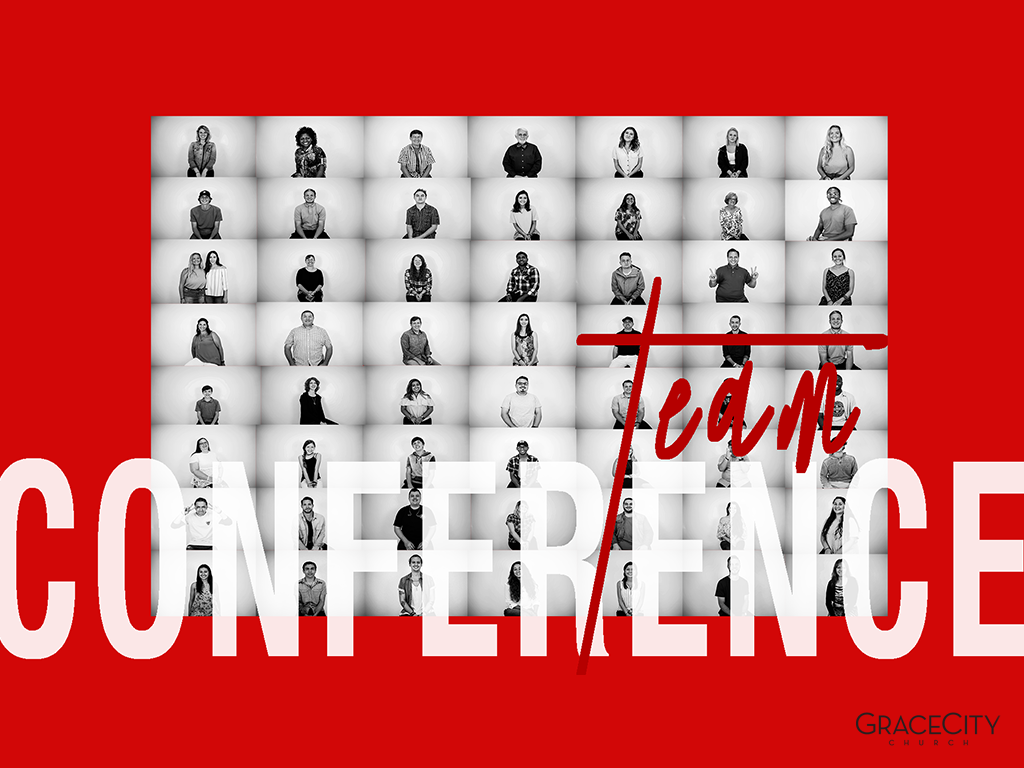 Team Conference
August 26th, 2017
Dear Grace City Team Members,
We are so excited to announce that this August we are launching Team Conference! On Saturday August 26th, we are inviting everyone who serves on a Grace City Team to join us for a full day to be equipped, encouraged, and have fun together as a team.
You will be receiving a link to register and will also be able to register online, but we wanted to be sure you saved the date August 26th and marked your calendars now. We will have Grace City Kids available and fun activities planned throughout the day, with a fun surprise planned for that night! We will have a special guest with us that day, as we gear up for what will be an incredible fall!
This FREE event will be one registration is required for, so please be watching for that e-mail. We can't wait to celebrate with you and enjoy Team Conference together!
You are loved and appreciated, Andrew and Christina